Change a life. Change the world.
Make a donation and you help Wage Music.
Your gift makes music and changes lives. Every dollar you give helps accomplish our mission: Wage Music!
In fact, 100% of all donations will go directly towards our programs, projects and operating costs.
ANY SIZE DONATION IS APPRECIATED!
Even $1 helps Wage Music!
What Your Donation Can Do
In addition to supporting our administration and operating costs, here's what your donation can do:
Provide a basic rehearsal clinic or children's program
Help provide a complete, one-day clinic
Provide support for a mini- or extended residency
Help provide instrument accessories and instruments
Provide instructional materials
Assist with clinician travel expenses
WAYS TO DONATE
Are you an organization? School program? Club or Civic Group? GREAT! Here are some other ways you can raise donations to support The Music Guerrilla's mission:
Have a concert and "pass the hat" OR have a donation table! Dr. Milt Allen (Founder, Exec. Dir., Musical Insurgent) is happy to provide you with an informational "video" to show if you'd like, or might even show-up to chat a bit!
Have a bake sale and donate the proceeds.
Car washes are fun . . .
How about a 5K?
A hosted dinner.
Invite Dr. Milt Allen, Executive Director, to speak at your next function.
Doing a major fundraiser? How about setting aside a little for the MG?
There are so many ways to raise just a little and donate – and it makes a musical world of difference! (Let us know of ways YOU'VE come up with, too!)
THE STORY . . .
Music.
It connects, heals, expresses, educates, empathizes and so much more. Our lives are filled with it, too. Social gatherings, sporting events, business meetings, political campaigns, special occasions, concerts, recitals . . . you get the picture. At The Music Guerrilla, we believe there is a musician in everybody – even if you only listen to music!
For over 25 years, TMG Founder and Director, Dr. Milt Allen, has taught at all levels of music education, from 4th grade beginning instrumentalists through high school, and then 9 years at the university level. As a sought after clinician, guest conductor, speaker and author, Dr. Allen had the opportunity to travel quite a bit and during those travels, he noticed something: the vast majority of school and community music programs in the US (and abroad) were unable to bring in a different musical perspective. In other words, thousands and thousands of aspiring musicians as well as those who saw music as an important part of their life, never had the chance to experience another musical perspective, nor their teachers the chance to receive a friendly means of support, encouragement and resource.
During a trip to Choma, Zambia, Africa in 2014, Dr. Allen worked with children and young adults who were literally being saved by music. Despite not knowing where their next meal may be coming from, where they might sleep that night, a culture dealing with the stigma of AIDS, child slavery and broken families, these musicians found in music hope, joy and possibility. Many remarked that music was literally saving their lives. An experience in Red Deer, Alberta working in an artistic environment where students embraced musical possibility underscored this experience. After much soul-searching and despite an extremely successful career in "formal" education, Doc had to make a change.
It was a huge professional risk, but driven by a passion that everyone, no matter where they lived, should have a chance to be inspired, motivated, encouraged and supported in their musical journey, he walked away from a secure career path to Wage Music in a way that would not only reach those in the class and rehearsal rooms that were funded, but also those that were underserved and underfunded – and a growing number of programs in the USA and abroad continued to add to that list. Thus was born "The Music Guerrilla," an innovative organization that believes in the power of face-to-face contact, mentorship and just plain "being there."
THE MISSION . . .
The Music Guerrilla is a 501c3 that uses music to provide traditional, cross-curricular and non-traditional educational opportunities spanning a variety of music genres. The brainchild of Dr. Milt Allen, The Music Guerrilla accomplishes its mission through
• Traditional instrumental rehearsal clinics
• Primary school instrumental presentations (with Maestro Hilarioso!)
• Cross-curricular lectures in other "core" curriculum classes (e.g. English, History, Math and Science)
• 1-day and extended residencies
• Guest conducting appearances
• Clinics and workshops at local, state, national and international conferences.
This innovative, approach transcends cultural, societal, educational and musical boundaries and in so doing, allows each participant an opportunity to not only grow musically, but to grow as a whole person.
Just as innovative is how The Music Guerrilla financially functions: it mainly relies on donations and patronage, but with an additional source of funding: those programs that are able to provide a donation! Many schools needing services don't have the funds to bring in an outside perspective, so The Music Guerrilla uses all funds from those that can contribute to assist those who can't! Currently, any funds received go directly back into TMG to benefit those programs that could use one of the offered programs. How serious is the mission? Currently, all work is volunteer to enable total funds to be directed to Waging Music (though, the situation hopes to change with your help).
The Music Guerrilla supports music education and artistry of all kinds. Whether it's a dentist playing guitar in a weekend rock band, the 2nd chair alto sax player in the school band or a homeless bucket drummer, The Music Guerrilla encourages everyone to Wage Music – and in so doing, discover a part of themselves that makes the world a better place.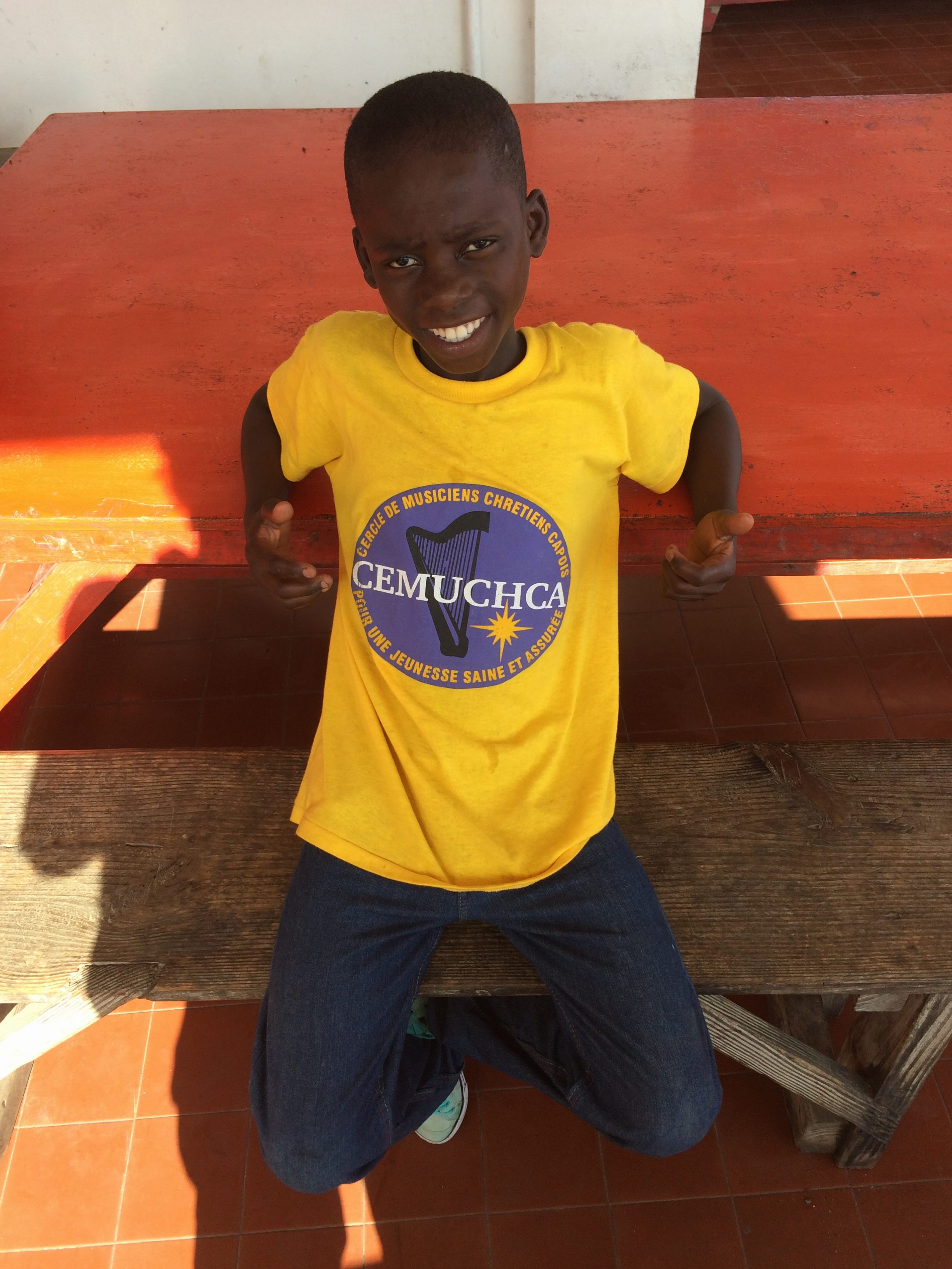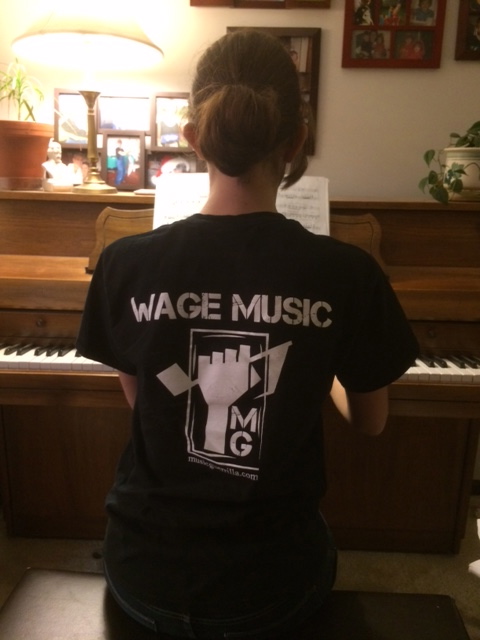 Join the Davidsbund! Consider a monthly gift!
Richard Schumann, having founded the "Neue Zeitschrift für Musik" (new magazine for music) in 1834, wanted to draw attention to the musical deficiencies, abuses, and want of talent prevalent in his day. To do so, he gathered round him collaborators, who shared his opinion, and gave them the name of "Davidsbündler" (Confederates of David), their object being, (similar to that of David who fought the Philistines), to fight both musical ignorance and arrogance.
Now it's your turn. Join The Music Guerrilla's Davidsbund.
Your monthly donation will help insure that The Music Guerrilla can continue it's mission:  Wage Music.  Just follow the prompts after you press the donate button!
Want to just send a check? No Problem!
Make your check out to: The Music Guerrilla, then send it to
The Music Guerrilla
1189 Worthington Heights Blvd.
Columbus, OH  43235
Remember: All Donations Are Tax Deductible!